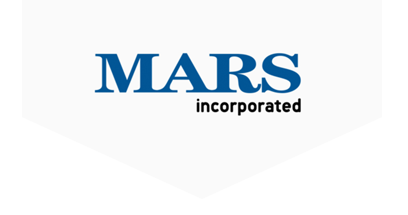 COMPANY CULTURE TRAINING – LINE MANAGERS
"Customers will never love a company until the employees love it first."
Version 1.0  •  5-26-2017
Instructional Design Lead: Jared M. Ferreira, MSIT
Project Deadline: 5/30/2017 @ 5PM EST
The following proposed solution is designed for a micro learning module.
As the final step of the interview process, you are going to engage in the development of a training recommendation (blueprint) for line managers on the topic of culture. You have been asked to develop a training to help new line managers talk with their teams about culture at Mars. You have been given very little information, and you will need to build your recommendation with very little help or assistance from others. There are directions below for each section. Don't overthink your solution and remember that you are building a recommendation…not a full training.
You will begin by developing a blueprint using the specific process often referred to as a design process document. This process, when carefully implemented, produces an effective training solution. The Design Process Document Plan, provides detailed instructions on how to build instructional/training materials, much like an architect's blueprint which clearly explains the "who, what, when, where, why, and how" of the project. The Design Process Document Plan usually includes the following sections: needs assessment, instructional goal, performance objectives, assessment of learning outcomes, learner characteristics, learning context, instructional strategies, resources, blueprint, and formative evaluation; however, for the purpose of evaluating you, the only steps required are:
Instructional Goal
Assessment of Learning Outcomes
Instructional Strategies
Instructional Resources
Blueprint
1. Instructional Goal: Develop one instructional goal based on your needs assessment and gap analysis. An instructional goals is a broad, general statement about what is to be learned. Think of it as a target to be reached or achieved.
2. Assessment of learning outcomes: List and describe how you will assess the learner's understanding and mastery of the content. Your assessments may include written or computer-delivered quizzes and tests or the development of a project or paper. Whatever assessment you select, make sure that it aligns with your plan's goal and performance objectives.
3. Instructional Strategies: Create a bulleted outline of your training solution from beginning to end. Include an introduction, presentation or information, and a final assessment. This outline represents the content you plan to cover in your training.
I. Introduction
• Explain how you will gain the learner's attention
• Explain the goal and objectives of the lesson/training module
• Explain what the lesson/training module will cover.
II. Presentation of Information
• Introduce the lesson/training module
• Present the content in sequential order
• Provide practice activities to check for understanding
• Summary and Conclusion
III. Assessment
• End of lesson assessment
4. Instructional Resources: List and describe the materials you will need to carry out your design plan (e.g., computer, digital camera, video recorder, microphone, hardware/software, Internet access, handouts, and supplemental materials). List any tools and resources the learners will need in order to participate in the training.
5. Blueprint/Schematic: Create a storyboard or flowchart that shows how the learner will move through the training module. The blueprint should graphically display each section of training module in the order in which it appears.